How to redirect Shopify Customers to a different store?
If you have two or more stores which are serving in different countries, then Cozy Country Redirect is just an app for you. It will redirect customers opening a wrong store to their home country store.
How to create rules?
We ask store owners to simply select the countries and enter a different store url. If that rule is activated, we redirect these customers right away.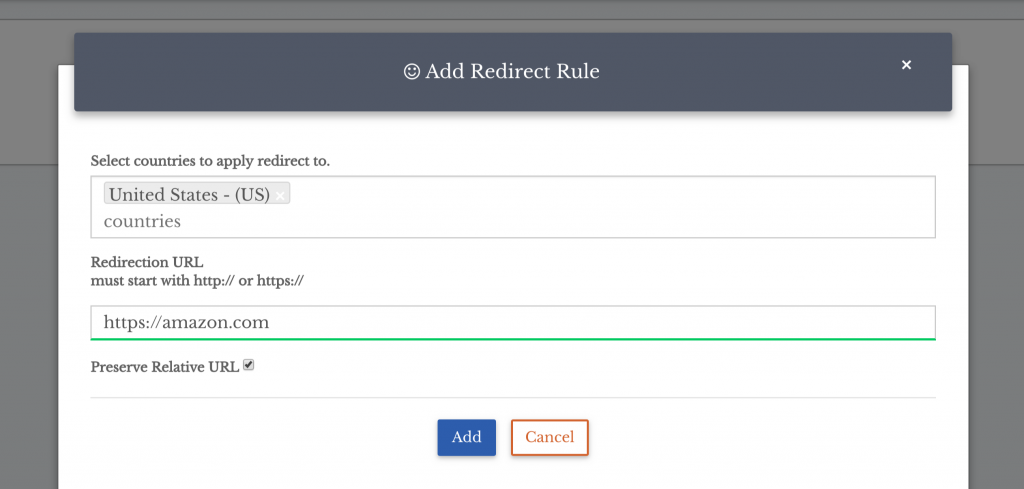 Preserving Relative URL
Suppose that you have same product available in different country, however, with that in mind, you would want customers to be redirected to the same product but different domain. This is possible by checking the preserve URL checkbox.
If checked:
| | | |
| --- | --- | --- |
| Preseve URL | Original URL | New Store Redirection |
| unchecked | https://example.com/products/iphone-x | https://example.us/ |
| checked | https://example.com/products/iphone-x | https://example.us/products/iphone-x |
Requirements
App only works across two different stores. Please make sure you are not creating rules within same stores.
To increase speed, you can manually add a script in your theme.liquid file. Instructions inside the app.