How to Embed Cozy Videos Gallery
Once the Gallery has been created, you need to embed that in your Shopify Store. Doing that is very simple as we only ask you to embed a small div to your page.
Step 1. Find Embedable Codes
There are two places – in Gallery list as well as in Gallery preview page from where you can find codes you need to paste in your Shopify Page to embed a video gallery.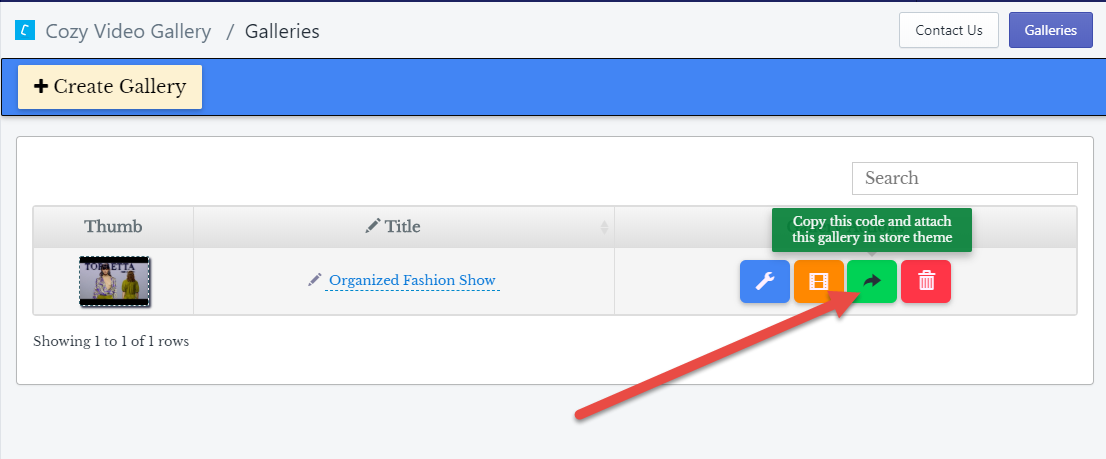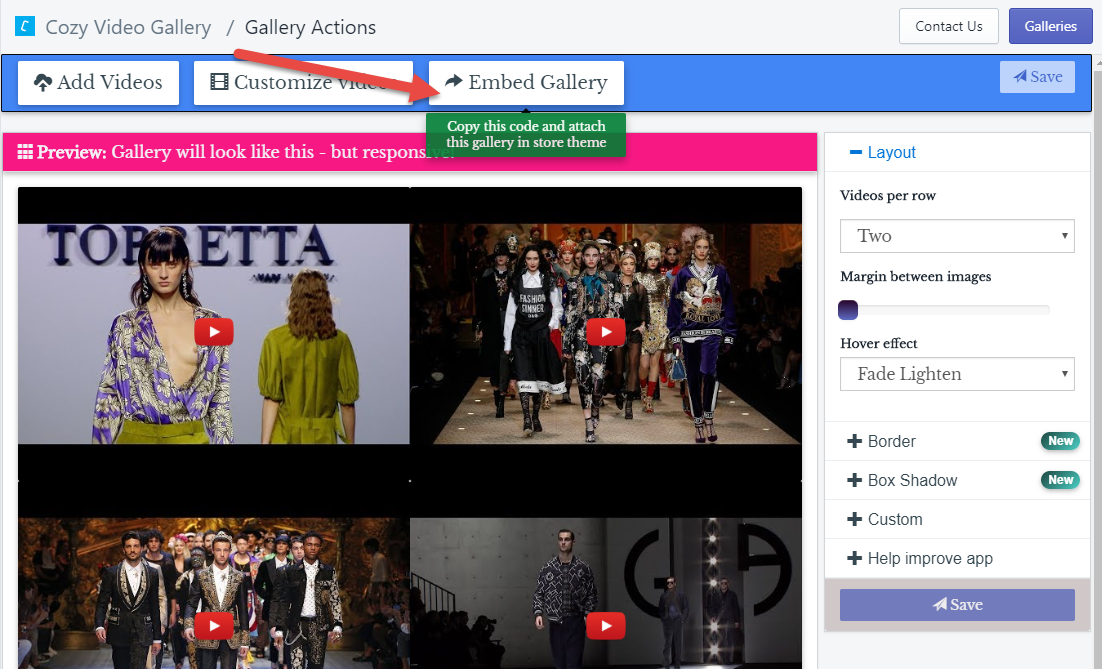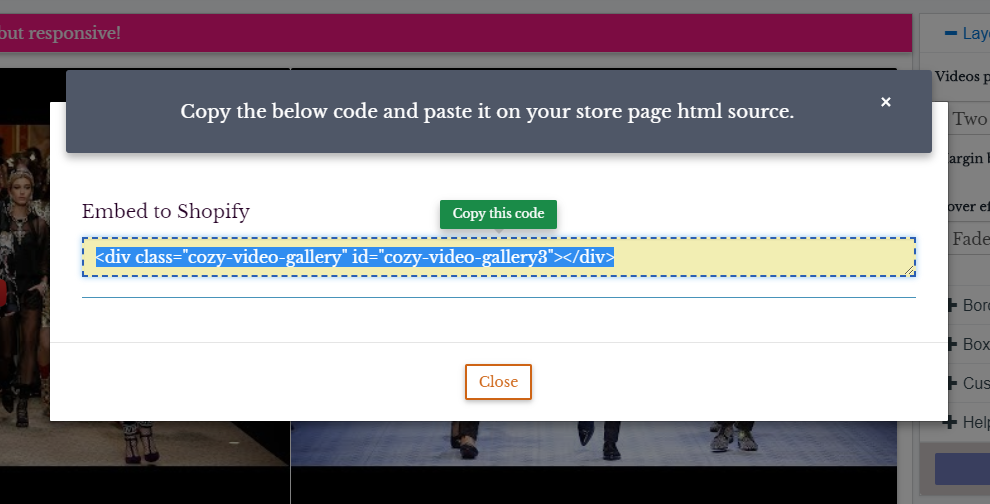 Step 2 – Paste Codes
Paste these codes in your html view by clicking on 'Show HTML' of Shopify Page.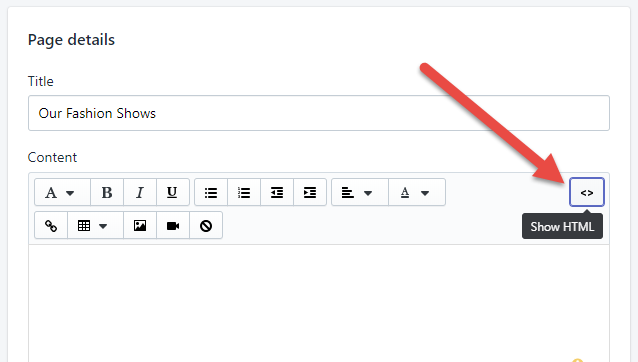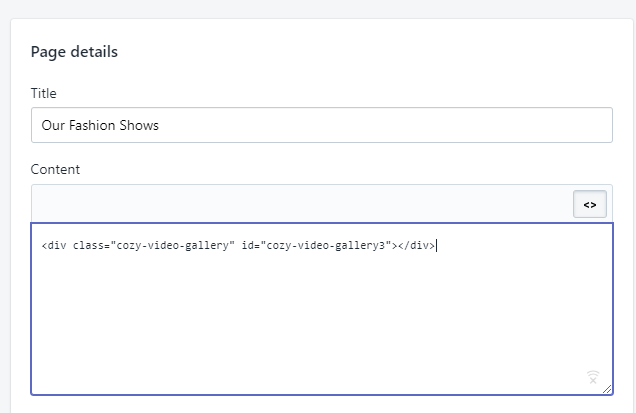 Results